When you go out to buy organic coffee in the market, you are offered two choices. Either you can buy ground coffee, or you can buy coffee beans. Now, for those of you who'd like to experience the freshest coffee every morning, it is recommended that you buy roasted coffee beans.
It goes without saying that if you buy coffee in the form of beans, you'll have to take care of the grinding job yourself. But you'll clearly see the difference between coffees made out of freshly ground coffee and already ground coffee, and you'll definitely like the previous one more.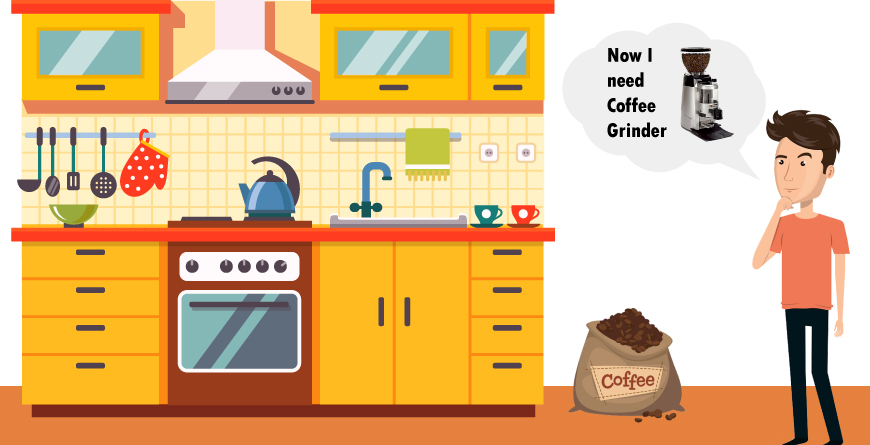 Now, you have the coffee machine, and you have the coffee beans, what's missing is the coffee grinder. There are so many coffee grinders out there, but one of them that has been gaining tremendous popularity is CASADIO Enea Grinder. CASADIO coffee grinder is used by most cafes and coffee houses across the country. Combined with CASADIO expresso machines, CASADIO Enea is said to offer the best end product to the coffee lovers.
Considering its tremendous popularity, in this blog, we're going to conduct CASADIO Enea Grinder Review. Through this CASADIO Enea Grinder Review, we will determine if it is actually that good.
Want To Buy Best Espresso Machines?
If you are looking for Espresso Machines, we are here to help you.
Enter your details below
Features Of CASADIO Enea Grinder
CASADIO Enea Grinder has amazing features that make the machine truly state-of-the art. The features are directed towards making the coffee grinding process automatic and instant.
The machine offers electronic dose setting feature, with single and double dose setting options. There is a micrometric screw offered to adjust grind settings. Also, a security micro switch for hopper removal is offered with the machine.
CASADIO coffee grinder features a hopper with a capacity of 2 kg, and a grinding burr with a diameter of 64 mm. It has a die cast chrome body, finished with black and silver colors.
Functional Area And Performance Of CASADIO Enea Grinder
The electronic dose setting feature in CASADIO Enea grinder allows the user to set the quantity of each dose of ground coffee. It also lets the users choose whether they want single or a double dose in each serving.
The micrometric screw is offered with CASADIO coffee grinder to let the users fix grinding settings, or choose various grinding options, with ease and flexibility.
For security purposes, a micro switch is offered with CASADIO Enea, which the user would have to turn on and off, while adding the hopper into the main body, and while removing it.
The hopper, with a capacity of 2 kg, makes it possible for the users to grind large quantities of coffee, and the durable 64 mm grinding burr fully supports the hopper in the process.
The die cast chrome makes the body of the machine quite strong and durable, and the black and silver colors make it look quite stunning.
Want To Buy Best Espresso Machines?
If you are looking for Espresso Machines, we are here to help you.
Enter your details below
Convenience Of CASADIO Enea Grinder
As mentioned earlier, CASADIO Enea is an automatic coffee grinder that allows the users grind coffee instantly, and lets them specify doses with ease.
The machine is quite user-friendly as it can be operated comfortably to grind coffee. With multiple grinding settings, and dose selection options, the machine removes the need for manual work and saves time.
By offering a security switch for the hopper, the company has made coffee grinding process not just simple but quite safe. The switch ensures that no accidents happen during the coffee grinding process, and that the user and the machine both stay protected.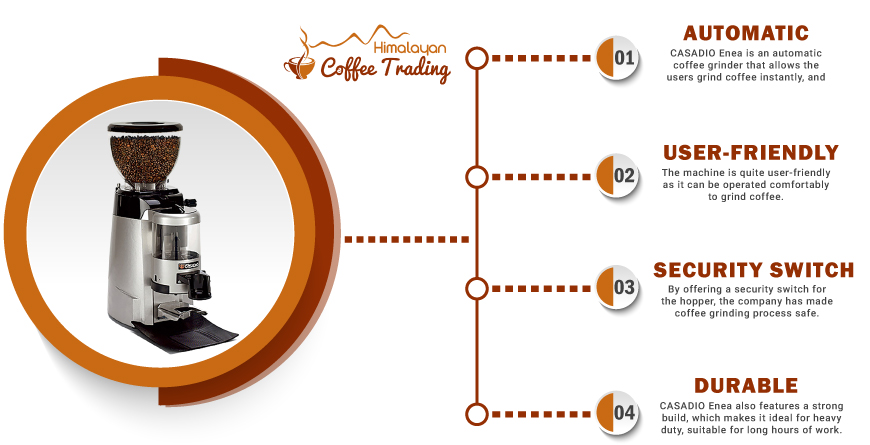 Due to the large capacity of the hopper, the users can choose to grind large amount of coffee, to store it in bulk. This, however, is not recommended, as ground coffee tends to lose its freshness, if not sealed or stored properly.
CASADIO Enea also features a strong build, which makes it ideal for heavy duty, suitable for long hours of work. Also, the users will be able to use it for years, provided that it is kept clean, well-maintained, and in top functioning condition.
Accessories Available With The Grinder
CASADIO Enea Grinder comes only with CASADIO Grinder Manual. No any additional accessories are included in the package. However, you can choose to buy accessories like coffee tamper, shot glasses, knock box, thermometer, and so on by paying additional fees.
CASADIO Grinder Manual has all the details about operating and cleaning the machine, and carrying out basic level maintenance tasks, demonstrated in a simple manner. The users are sure to find it informative, practical and handy.
Support And Warranty Offered With The Grinder
The company offers one year of warranty on repairs, and on replacement of parts. So, within one year from the date of purchase of the machine, the company will repair the machine and replace its parts, should any problem occur, absolutely free of cost.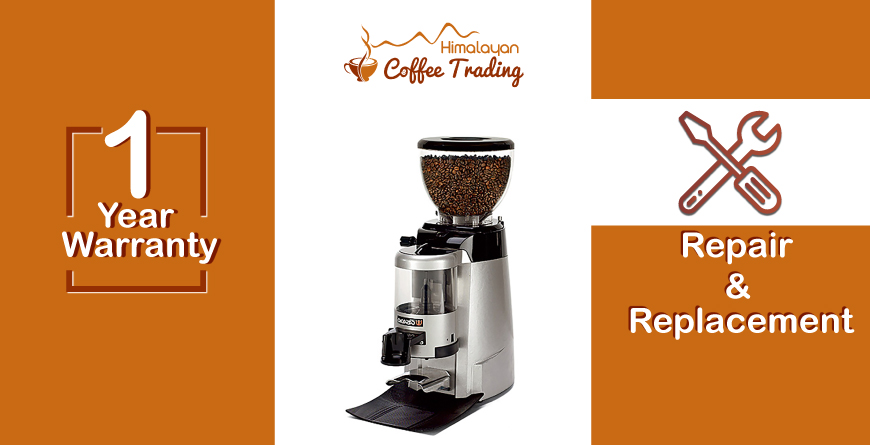 The company also offers unlimited support to the buyers. In case they need any assistance in operating the device, or if any problem occurs and the machine stops functioning, the users could call the company. They also offer short training on how to operate and maintain the machine, during the time of purchase.
To bring this CASADIO Enea Grinder Review to a conclusion, overall, CASADIO Enea Grinder is a great coffee grinder to have, whether at home or at cafes and coffee houses. On the basis of all the details mentioned above, it can be said that CASADIO Coffee Grinder is definitely one of the best, which is obvious considering the brand, CASADIO Enea. In addition to CASADIO espresso machines, CASADIO Enea Grinder can work wonders for you, always ensuring that you get to enjoy the freshest cup of coffee every morning.
Himalayan Coffee Trading established as a company that created awareness among people about the differences between organic and instant coffee. Currently, in its showroom, it offers the most popular coffee machines, shipped in from abroad, and the best locally grown organic coffee, for sales purposes. The company also offers professional coffee making courses to the aspiring baristas, or anyone else who has an interest in the art.
Want To Buy Best Espresso Machines?
If you are looking for Espresso Machines, we are here to help you.
Enter your details below