Drinking organic coffee is trending quite a lot these days, and so is the art of making coffee. People love coffee, they wish to drink coffee, at every restaurant, pub, bakery or any other such eateries they go to, and so, all these places have their own coffee making machines. And, all of them seek to offer their own distinct cup of coffee that tastes great and is presented wonderfully.As we all know, what makes great coffee is not just the coffee beans, or the coffee machine in general, it's the Barista. And so, Baristas, or coffee makers, are in huge demand these days. They know how to make a great cup of coffee, as they can distinguish between different brands of coffee. They understand the art of coffee making and are skilled at using these coffee making machines!
To fulfill the demands of such cafes, there are many institutes in Nepal that offer barista training courses. And quite surprisingly, they also receive quite a number of candidates who want to learn the art of coffee making, and secure their future in this line of work.
The Shift from Instant Coffee To Organic Coffee
Back in the days, everyone was satisfied with regular instant coffee. It was simple to make, and it offered descent taste as well. Even restaurants offered the same, and there was rarely any complaints from the customer, as that's what coffee was for them.
However, with time, numerous cafes introduced organic coffee, and once the consumers tasted them, things were never the same again. It was then that they realized that instant coffee wasn't the real coffee, courtesy of such cafes. The organic coffee tasted better, had an amazing aroma, and was more refreshing.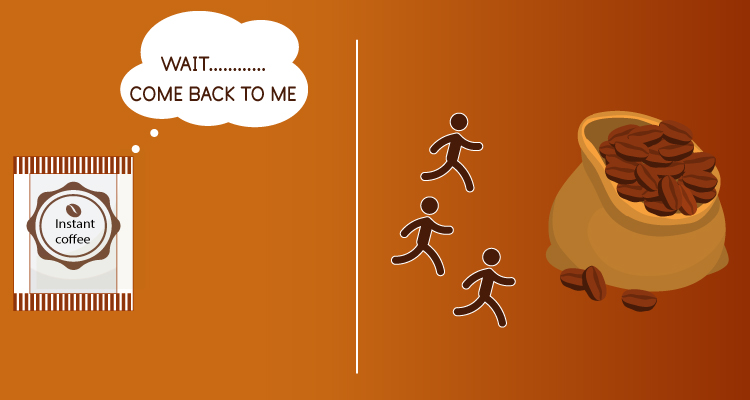 At present, though instant coffee is still consumed by many, whenever they get a chance, they make sure to enjoy that freshly brewed cup of organic coffee. Now, people take their coffee seriously.
One can have them everywhere, in all the cafes and restaurants. These days, if eateries aren't able to offer organic coffee, they're considered incompetent, and often receive complaints from customers. The consumers can also buy bags of coffee beans, widely available in the market, and brew coffee themselves, at the comforts of their home.
What People Look For In Their Coffee!
Great Coffee makes the day! So, there is nothing better than a fresh refreshing cup of coffee at the start of the day. The basic cup of coffee is all about coffee beans, water, sugar and milk – nothing so complicated. Anyone can make it at home. They could also switch the ingredients or play with their ratio to suit their taste. Few like it strong, few like it mild!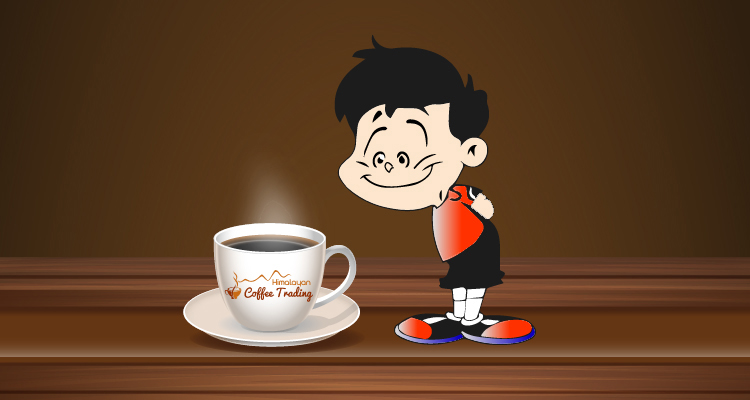 However, not all of them are knowledgeable or skilled enough to go beyond making plain coffee. And that's why they like going to all these cafes that offer them different types of coffee like Café Latte, Café Mocha, Cappuccino and so on. These various types of coffee are the perfect blend of taste and aroma, and with extra ingredients like honey, chocolate and cream, they're like treats for the customers.
Presentation, again, is something that a lot of people look for. They're are sure to be disappointed if there's no heart drawn on top of their cappuccino. So, every café makes sure to present their coffee in a way that it looks amazing.
So what customers look for in their cup of coffee is refreshment – loads and loads of it, with great taste and fragrance, and a presentation that'd make them feel special.
Want To Learn How To Make Coffee Like A Pro?
If you are looking for barista training, you have landed to the right place.
Enter your details below
Why a Trained Barista!
What people look for these days, and what most cafes tend to offer their customers is something that only an expert Barista can deliver. The places known for the best coffee in the city tend to hire the best Baristas.
As mentioned above, a Barista needs to understand coffee – he must be able to determine good coffee from bad one. He needs to know about the ingredients, recipe, and other products for making coffee, to make these different coffee based drinks. He must also be skilled enough to execute the recipe, and artistic enough to give the final product the presentation that makes all the difference.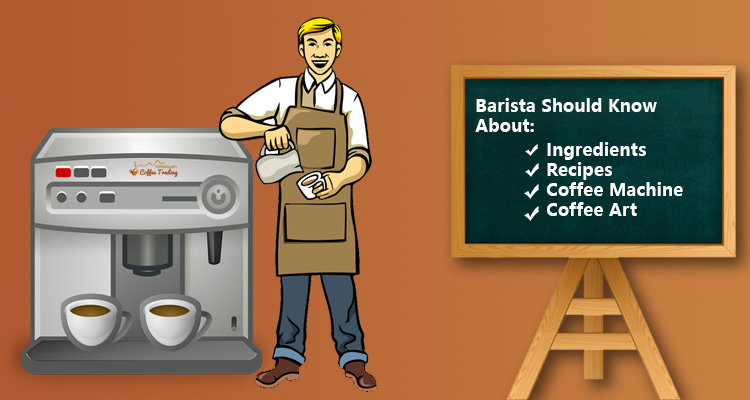 And finally, he should know how to operate these sophisticated coffee making machines that are sure to offer the best cup of coffee if operated in the right manner.
These are few of the many reasons why a Barista needs to be educated and trained. Learning all these skills and acquiring all these knowledge is not possible without going through a complete coffee making course, which covers all these aspects of making coffee.
Even from the perspective of career, Barista, as a profession, has a wide scope and literally tons of opportunities, offered by hotels and restaurants both in Nepal and abroad. It goes without saying that the person willing to work as a Barista needs to have above mentioned knowledge and skill set.
Barista Training in Nepal
Luckily, these days, there are many institutes and organizations offering coffee making courses in Nepal. The candidates going through Barista Training in Nepal can learn to make the best coffee from top trainers in Kathmandu. The trainers offering these courses are professionals who have years of experience working as a Barista in national and international hotels, restaurants, pubs and so on.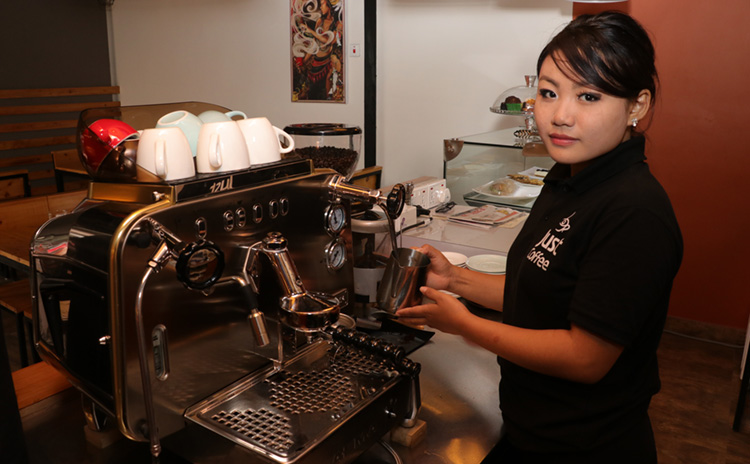 Taking Barista training in Nepal is definitely a great thing to do for an individual looking for a career in hospitality industry. It doesn't just establish the individual as an expert in coffee and coffee making in general, but it also offers him countless opportunities, and helps him have a great learning and working experience altogether.
Himalayan Coffee Trading was established as an organization that created awareness about differences between instant and organic coffee initially. Currently, it offers top selling coffee machines, along with the best brands of coffee in the world. From the available machines for coffee in their store, including imported coffee machines and imported coffee grinders, customers can choose the one ideal for their home, office or café.
Want To Learn How To Make Coffee Like A Pro?
If you are looking for barista training, you have landed to the right place.
Enter your details below